Mole Removal: When It's Necessary and What the Process Is Like
Author: Anonymous posted: Mar. 06, 2019.
How your dermatologists serving Pittsburgh, PA, can help with moles
Moles are caused by melanocytes, the skin cells that produce melanin. Melanocytes are responsible for skin color, and when they grow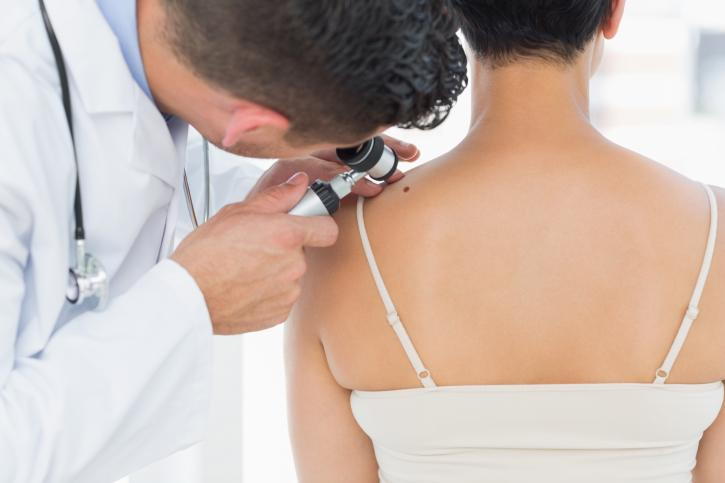 together in clumps, it produces a mole. Most people have a few moles, but there are certain times when mole removal becomes necessary, as it may represent a skin cancer.
As Board Certified Dermatologists, Dr. Damon McClain and Dr. Susannah McClain at Three Rivers Dermatology in Coraopolis, PA, can evaluate any concerning moles. They proudly serve residents of Coraopolis and Pittsburgh, PA, and they can help you too.
Signs of a Concerning Mole
Normal moles are typically less than 6 millimeters in diameter, and have well defined borders. You should examine your moles regularly. If you have a mole that has changed shape, color, size, has irregular borders, or has a diameter larger than 6 millimeters, you should visit your dermatologist. These moles may be an early sign of skin cancer, and should be treated as soon as possible.
You should also visit your dermatologist if you have a mole that is itching, burning, oozing, or bleeding. Moles that grow back after they have been previously removed may also need be treated by your dermatologist.
Removing a Mole
If your dermatologist recommends mole removal, there are several methods to remove moles. Your doctor will discuss the options with you and suggest the best treatment for you. Common methods of mole removal include:
Surgically shaving your mole, which involves numbing the area around and underneath your mole, and cutting underneath and around your mole to remove it. This treatment doesn't require sutures and is used for smaller moles.
Surgically excising your mole, which involves numbing the mole and cutting it out with a punch tool or scalpel. This treatment requires sutures and is used for larger moles.
Your dermatologist may recommend a biopsy to determine whether your mole might be cancerous. Remember that early diagnosis and treatment leads to a better outcome.
Mole removal is quick and is performed on an outpatient basis. To find out more about mole removal and additional medical or cosmetic skincare services, call your Coraopolis and Pittsburgh, PA, dermatologists Drs. Damon and Susannah McClain at Three Rivers Dermatology today!
Tags: mole removal
This website includes materials that are protected by copyright, or other proprietary rights. Transmission or reproduction of protected items beyond that allowed by fair use, as defined in the copyright laws, requires the written permission of the copyright owners.