Common Signs of Skin Cancer
Author: Anonymous posted: Apr. 27, 2017.
Skin cancer is more common than you might think. Know what signs to look for!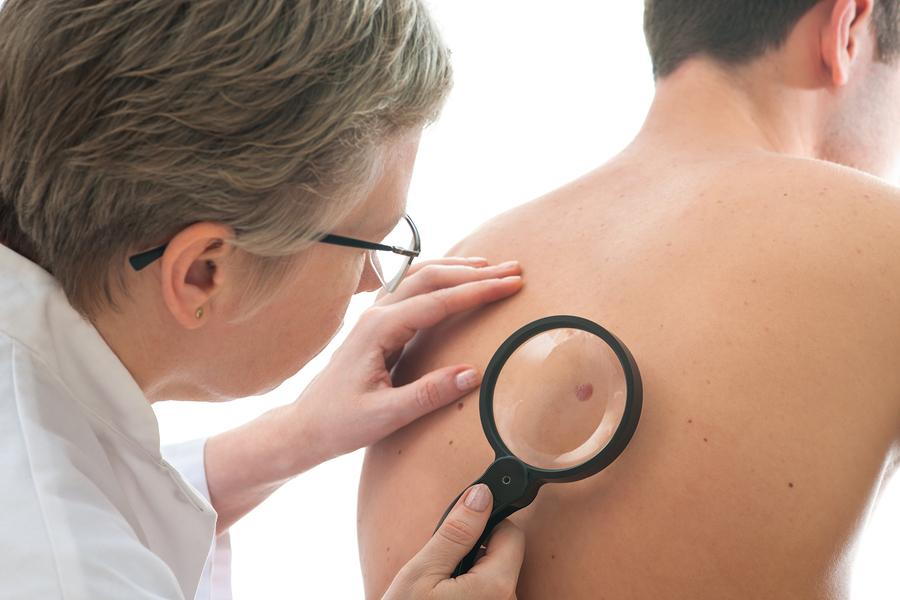 Did you know that more people have had skin cancer over the last three decades than all the other cancers combined? This is a pretty shocking fact (courtesy of the Skin Cancer Foundation), but spending a lot of time in the sun or not wearing sunscreen can not only lead to premature aging but also increase your risk of developing skin cancer. Our Pittsburgh, PA and Coraopolis, PA dermatologists Dr. Damon McClain and Dr. Susannah McClain, want to protect your skin. Here are some warning signs that you will want to have checked out right away.
While melanoma is a more serious form of skin cancer, it's important to note that squamous cell and basal cell carcinomas are actually the most common types of skin cancer. While both forms of skin cancer can appear anywhere on the body, non-melanoma forms are more likely to appear in areas that receive some sun exposure.
In order to be able to detect changes in your skin, this means that you should be paying attention to spots, moles and lesions so that you know when something has changed. Melanoma is more likely to develop as a completely new growth or can change a preexisting mole.
What does a healthy growth look like?
A healthy, non-cancerous growth will be all one color, symmetrical and small. Moles that don't change as you get older are typically safe.
How to tell if my mole could be cancerous?
As our Pittsburgh, PA and Coraopolis, PA, skin doctors will remind you, it's important to know your ABCDE's:
Asymmetry: a cancerous mole will have an asymmetrical or irregular shape
Border: A cancerous mole will have jagged, poorly defined borders
Color: Suspicious growths will typically contain more than one color
Diameter: Melanoma is often larger than 6 millimeters (or the size of a pencil eraser)
Evolution: A cancerous growth will continue to change color, shape or size over time
If you notice any of these signs then it's best to play it safe and contact our dermatologists immediately. Three Rivers Dermatology in Coraopolis, PA and serving Pittsburgh, PA  is here to address all of your questions, concerns or needs. If you need to schedule a skin cancer screening or if you want to have a suspicious mole checked out, we are here to help anytime. Call our office to schedule your next appointment.
Tags: Skin Cancer
This website includes materials that are protected by copyright, or other proprietary rights. Transmission or reproduction of protected items beyond that allowed by fair use, as defined in the copyright laws, requires the written permission of the copyright owners.